Many Singaporeans turn to resale HDB flats for many reasons. Some make use of the many grants to purchase resale homes as their first flats and some use it to upgrade to bigger flats as a result of selling and profiting from their BTO flats. No matter the reason, it is safe to say that resale HDB flats play a major part in the property market and in our lives as home buyers. 
So that begs the question. Are HDB resale prices rising?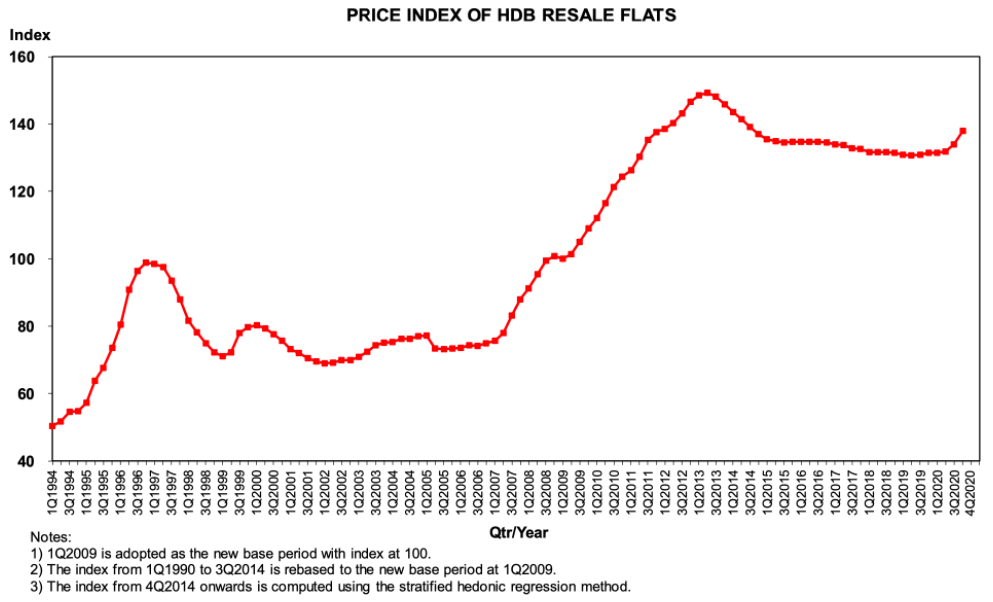 (Image Source: HDB)
Yes, they are. Just last year, we saw an increase in HDB prices of 5%. Its highest climb since 2012 where it rose to 6.5%. This can be seen in the chart above. In some of our previous articles, you would have seen that the private property market has remained resilient through the Covid-19 outbreak and have even seen an increase in resale prices. This too can be said for the resale HDB market. 
In 2020, we saw a sale of 24,748 units in the resale market, a close match up to the 25,094 units that were sold in 2012. 
According to analysts, this is due to the continued increase in demand and prices. With this, they foresee the HDB resale market continuing to flourish in 2021. 
An estimation by analysts concludes that about 25,530 HDB flats will be eligible to be sold in 2021 after reaching its 5 year Minimum Occupation Period (MOP), an increase from the 24,163 flats that have reached their 5 year MOP in 2020.
Analysts also believe that resale prices are expected to increase by another 3 to 5% this year.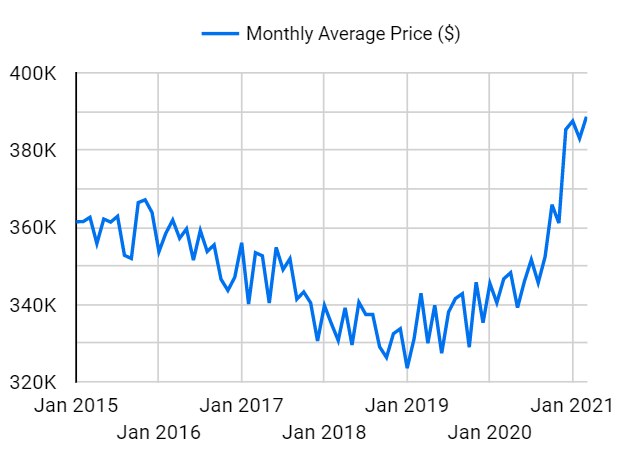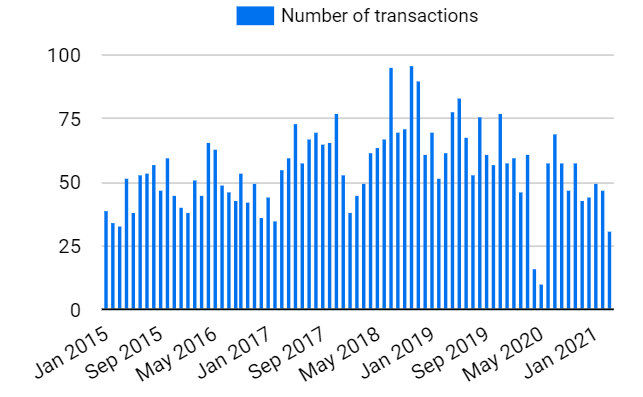 HDB transacted property price of 4 room flats in Woodlands
(Image Source: Auctionjia HDB Transaction Data Tool)
To show you an example of the price changes in the HDB resale market, we are using our newly published HDB Transaction Data Tool. For our example, we will be using a sample of transacted property prices of 4 room flats in Woodlands. As you can see from the graphs, prices have shown a steep increase, more specifically from 2019 to 2021. 
Interested in finding our how much prices have changed in your estate? Take advantage of this tool linked above or go to the "Transaction Data" column in our website head. All of the data above are easily accessible on our website. This tool is completely free to use and is perfect for checking any HDB transactions that have been made in Singapore.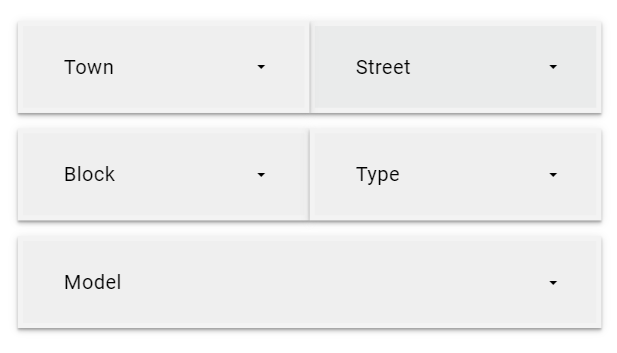 How to use:
1. Choose the town of your choice (in the example above, we chose Woodlands)
2. Choose your street (i.e. Woodlands Ave 1)
3. Choose your block
4. Choose flat type (i.e. 4 room flat or executive, etc)
To access this tool, you may click the button below.