Singapore private property prices have risen to its highest in two years as the overall price index for private residential properties increased 2.1% from the 3rd Quarter to the 4th.  
Non-landed property prices in the Core Central Region (CCR) increased by 3.3% while prices in the Rest of Central Region (RCR) and Outside Central Region (OCR) rose by 4.8% and 1.7% respectively. Landed property prices on the other hand fell 2.1% in this quarter. 
"This compares with a 0.8% increase in the previous quarter", said the URA.
The 4th Quarter increase of 2.1% is the steepest quarterly increase since the jump of 3.4% in the 2nd Quarter of 2018. Joining countries such as the UK, US, Australia and New Zealand, Singapore's property market is proving its resilience through the recession and the Covid-19 pandemic with a surge in property prices through this hard time. A good reason for the increase could be the number of new launch condominiums fueled by low interest rates.
For the whole of 2020, private home prices rose by 2.2% compared with 2.7% increase in 2019. It is also predicted that the prices for private properties may increase 1% to 4% in 2021. 
COMPARISON OF PROPERTY PRICE INDEX FOR 3RD QUARTER 2020 AND 4TH QUARTER 2020
 
Price Index1
% Change over Previous Quarter
3Q/20
4Q/20
3Q20
4Q/20
All Residential
(1Q09=100)
153.8
157.0
0.8
2.1

Landed 
Property

176.6
172.9
3.7
-2.1
Non-landed
Property
148.8
153.6
0.1
3.2
CCR2/
129.5
133.8
-3.8
3.3
RCR3/
153.8
161.2
2.5
4.8
OCR
180.4
183.5
1.7
1.7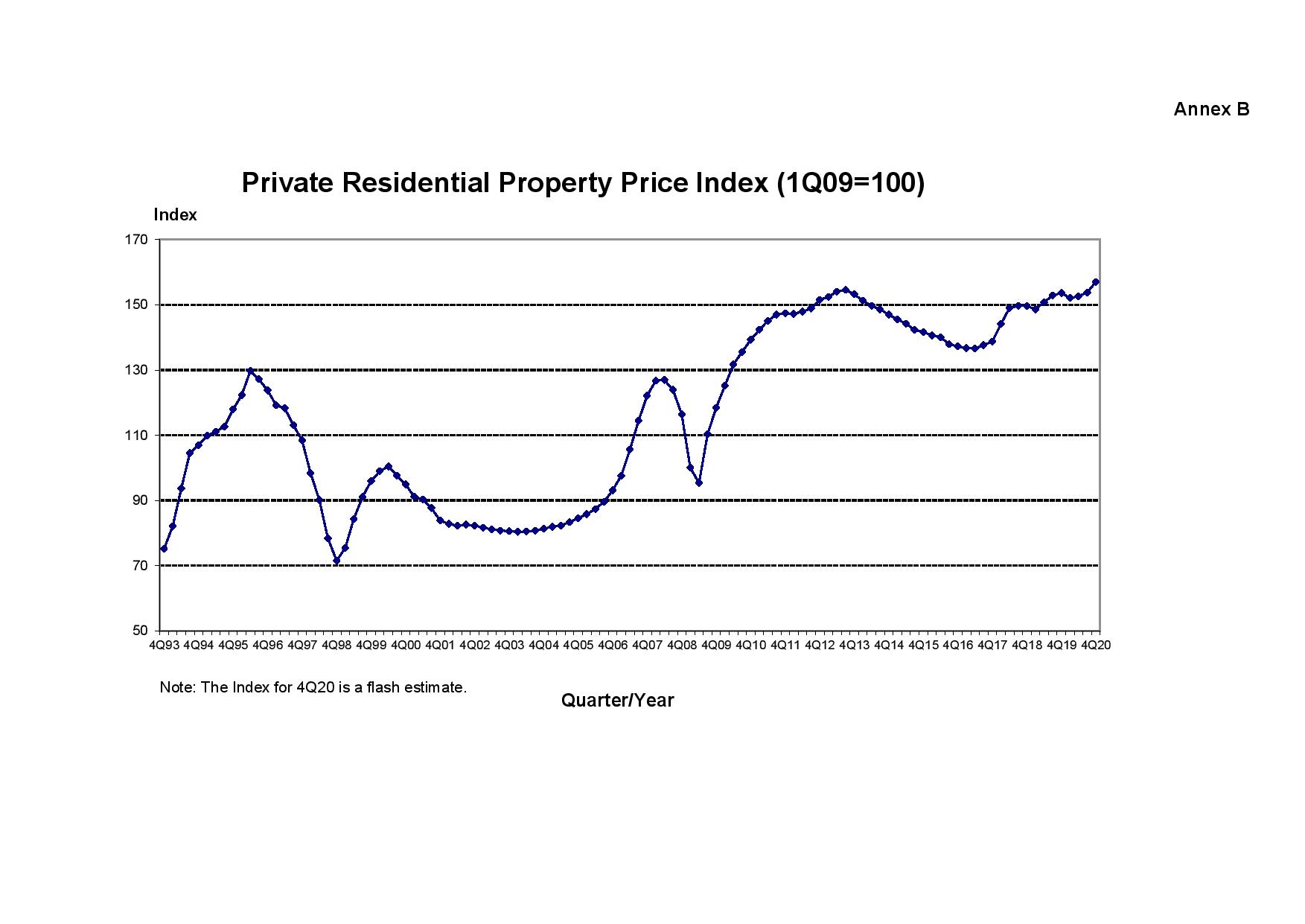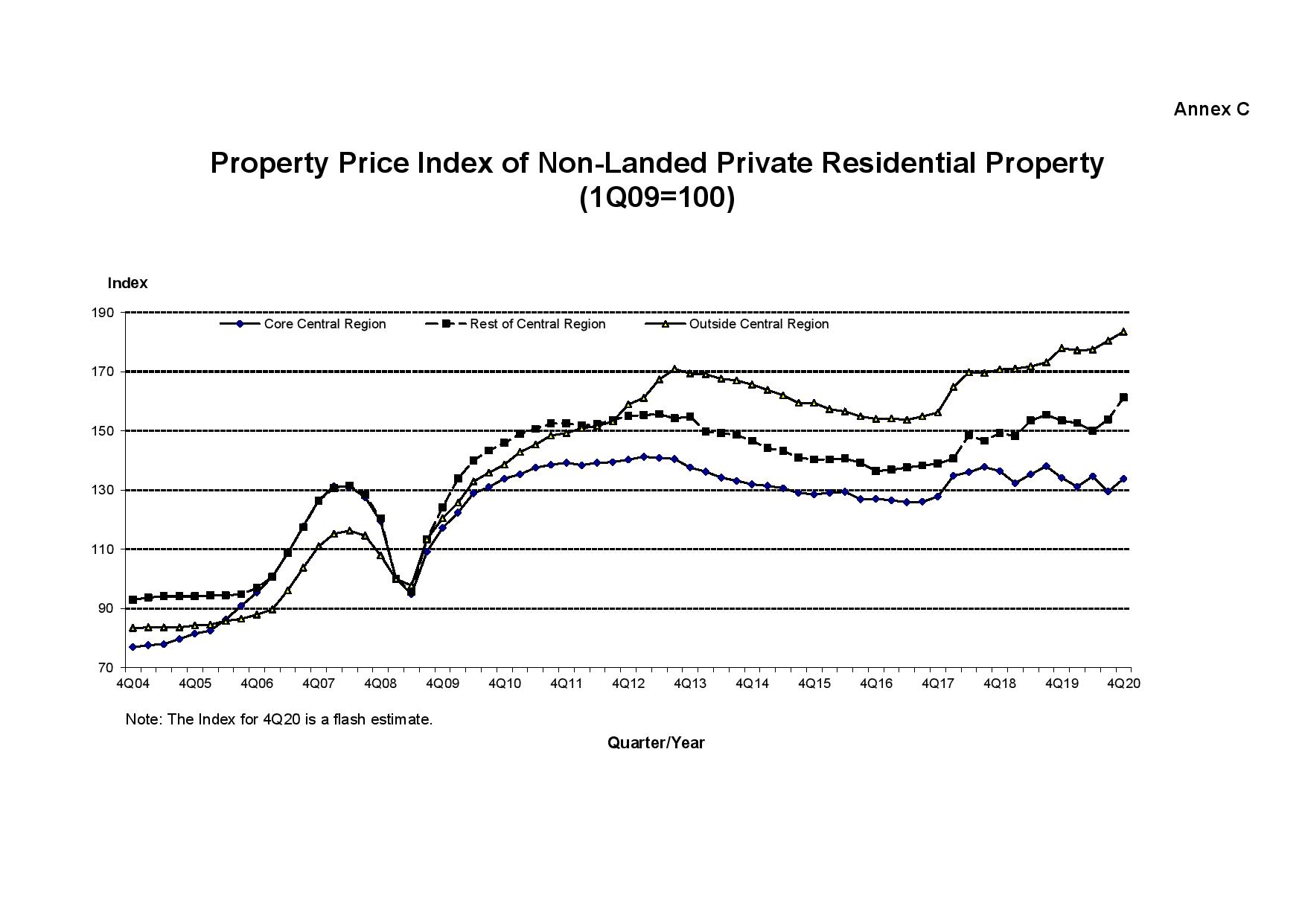 (Source: URA Media Release)