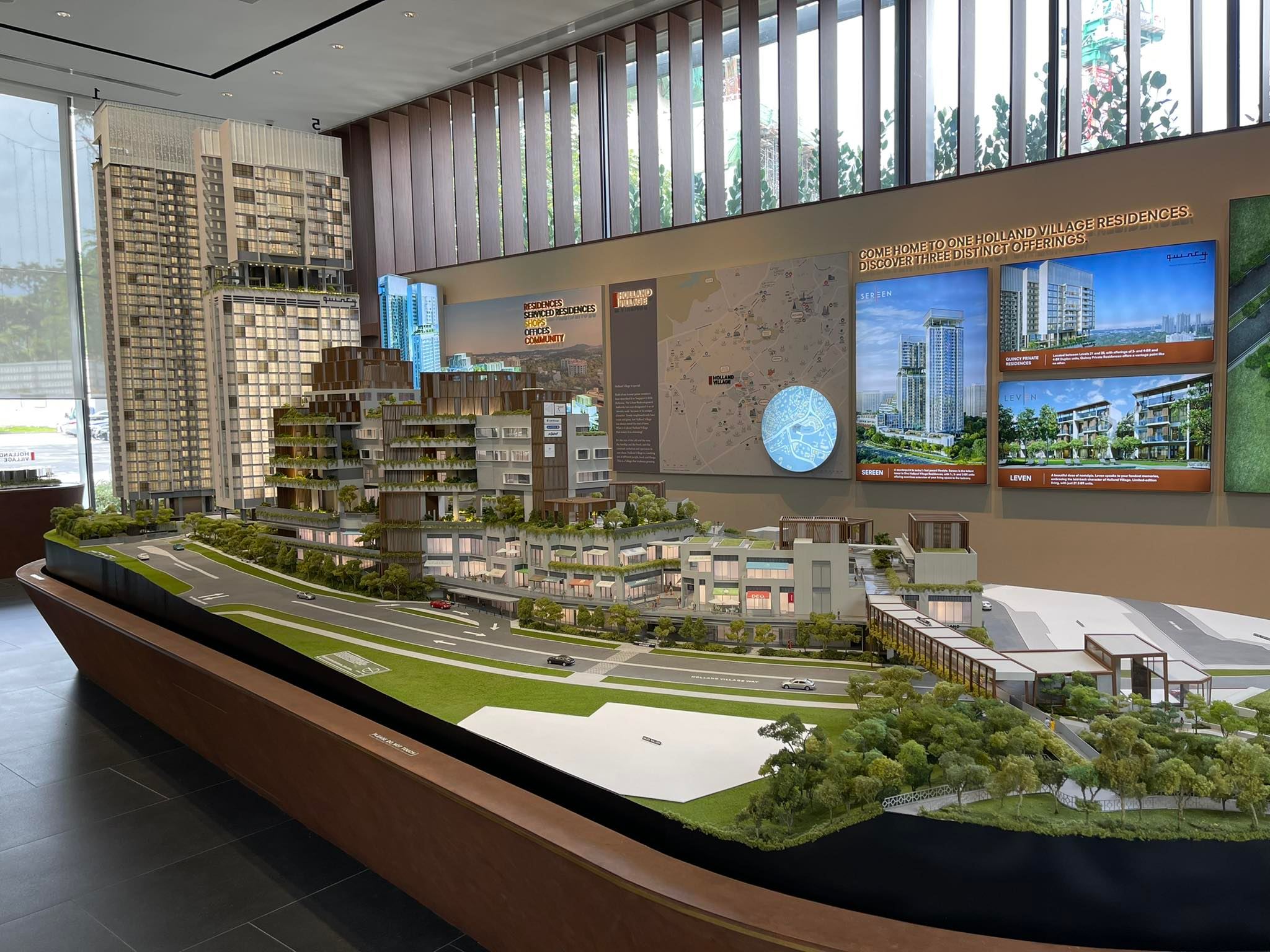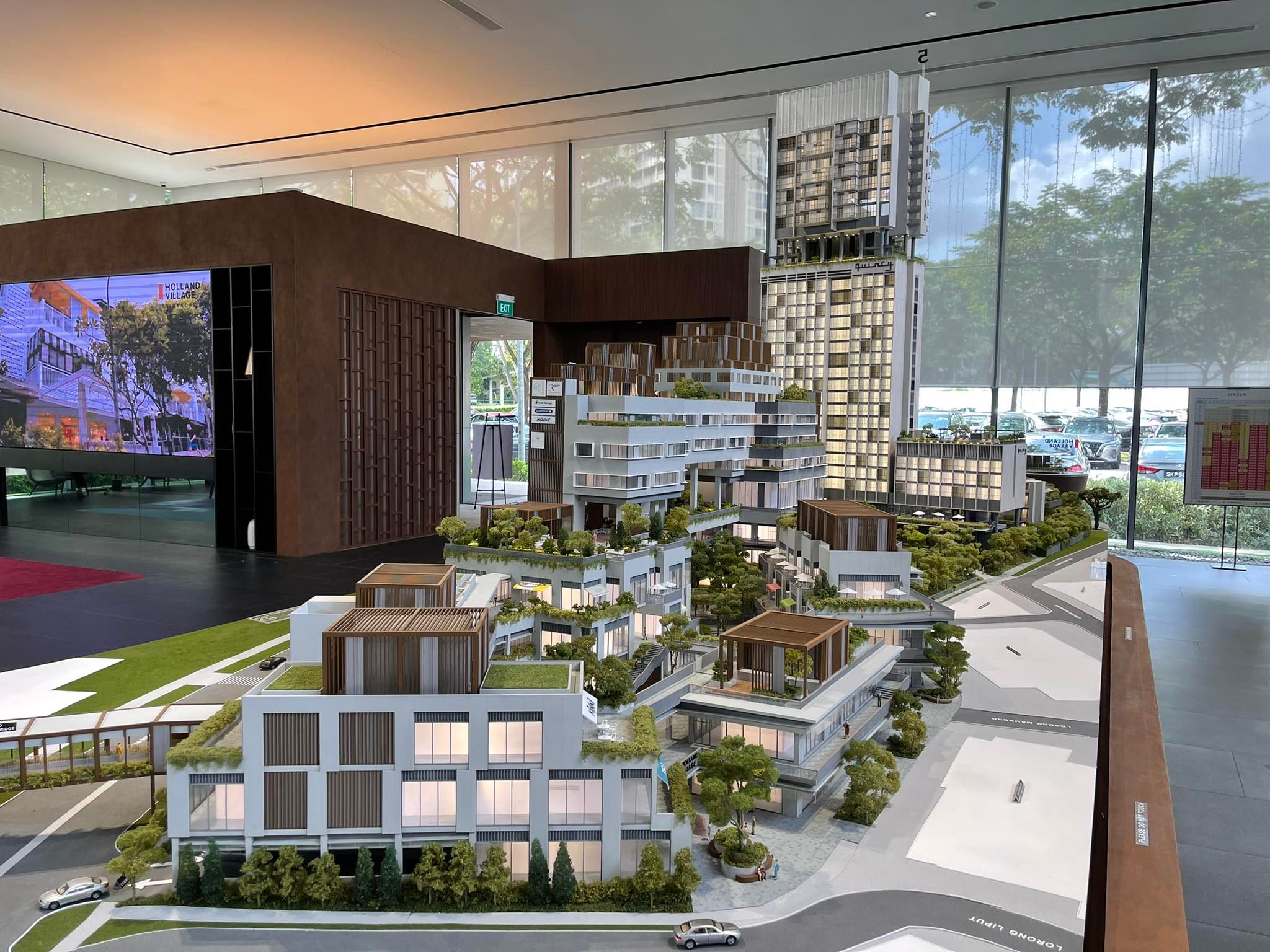 Today we will be exploring the new development project, One Holland Village Residences. In this article, we will be covering the details of the development, showing you what the development has to offer, what type of units are available, and more. Also, we will be going through the showrooms with you so that you can have a feel of the development without the hassle of travelling down to the actual space. So if you have been keeping an eye out for One Holland Village Residences, look no further, here is our review of this highly coveted development project.
⭐ One Holland Village Residences is currently having an offer of an additional 2.22% off for the first 5 units, promo ends 20th Feb 2022
Details about One Holland Village Residences
One Holland Village Residences is a new mixed-use development situated in the heart of Holland Village. It is a joint development venture by the powerhouse Far East Organisation alongside Sekisui House and Sino Group. Located at 1, 3 and 5 Holland Village Way, the development boasts a site area of 27,119 square metres or 291,912 square feet consisting of residences (of 99 year leasehold), serviced residences, retail, offices and community spaces. 
⭐ One great perk of the development is that the commercial and residential are separated from one another unlike most new developments. This makes the residential space more exclusive as it does not get mixed up with the busy retail area. 
The 3 types of residential spaces include Sereen, Leven and Quincy, each offering different types of experiences for its future residents. Sereen offers 248 units, Leven, 21, and Quincy, 27. All in all, there are 296 units available for sale, however, as of January 2022, 54% of the units have been sold. 
Here is a breakdown on the types of units available:
Type of Residence
Available Units
Types of Units

Sereen

248

1 bedroom
(484sf - 62 units)
2 bedroom
(689sf - 31 units)
(797sf - 62 units)
(829sf - 31 units)
3 bedroom
(1098sf - 62 units)

Leven

21

2 bedroom
(807sf - 7 units)
(947sf - 7 units)
(1087sf - 7 units)

Quincy

27

3 bedroom
(1238sf - 7 units)
(1281sf - 7 units)
3 bedroom + study
(1615sf - 3 units)
4 bedroom
(2088sf - 7 units)
4 bedroom duplex
(3358sf - 2 units)
Penthouse
(1 unit)
*All units subject to availability and price changes*
Location and connectivity
As mentioned above, One Holland Village Residences is located at 1, 3 and 5 Holland Village Way. If you are familiar with the area, then it will come to no surprise the ease and convenience of this location. Not only is it just a short 3 minutes walk away from Holland Village MRT station, it is also nestled in the heart of a bustling village, aka Holland Village, where people meet, eat and enjoy. 
MRTs
3 minutes walk to Holland Village MRT (Circle Line)

2 minutes drive to Buona Vista MRT (Circle Line & East West Line)
Expressways
6 minutes drive to Ayer Rajah Expressway (AYE)

14 minutes drive to Pan-Island Expressway (PIE)
Work
4 minutes drive to One North

12 minutes drive to Orchard Road

16 minutes drive to Raffles Place

17 minutes drive to Marina Bay
Schools
3 minutes drive to Henry Park Primary School 

5 minutes drive to Anglo-Chinese School International 

6 minutes drive to Anglo-Chinese School Independent 

7 minutes drive to National University of Singapore

7 minutes drive to Hwa Chong Institution

7 minutes drive to Nanyang Girls High School

8 minutes drive to Nanyang Primary School

9 minutes drive to Singapore Polytechnic

9 minutes drive to National Junior College

9 minutes drive to Raffles Girls Primary School

10 minutes drive to Methodist Girls School
When it comes to food and shopping, there is no shortage of that within this location. Holland Village is home to some of the most popular cafes, restaurants and pubs around. And you can't forget the Holland Village Market and Food Centre, where some of your favourite local food is just around the corner. 
Going on your weekly grocery run has also never been easier with Cold Storage just a few minutes away. Your banking needs are also sorted with DBS, HSBC, OCBC, UOB banks and more right around you.
Exploring the showrooms 
As mentioned above, One Holland Village Residences offer 3 types of residential spaces; Sereen, Leven and Quincy. Sereen offers 1 bedroom, 2 bedroom and 3 bedroom units while Quincy offers 3 bedroom, 4 bedroom and 5 bedroom units, and Leven offers 2 bedroom units. At the showrooms, they only show 5 types of units; Sereen's 1,2 and 3 bedroom units, Quincy's 3 bedroom unit and Leven's 2 bedroom unit.
Sereen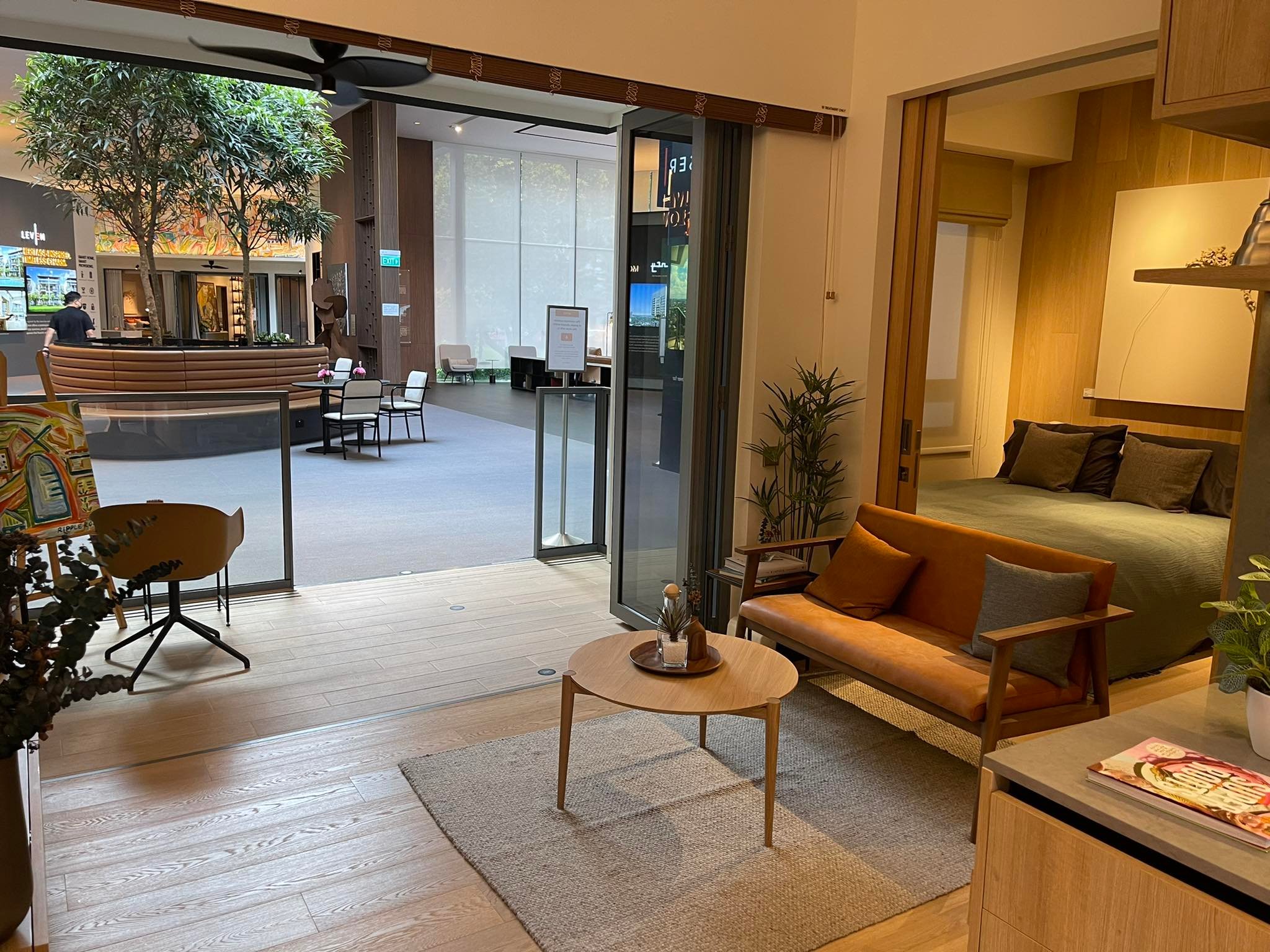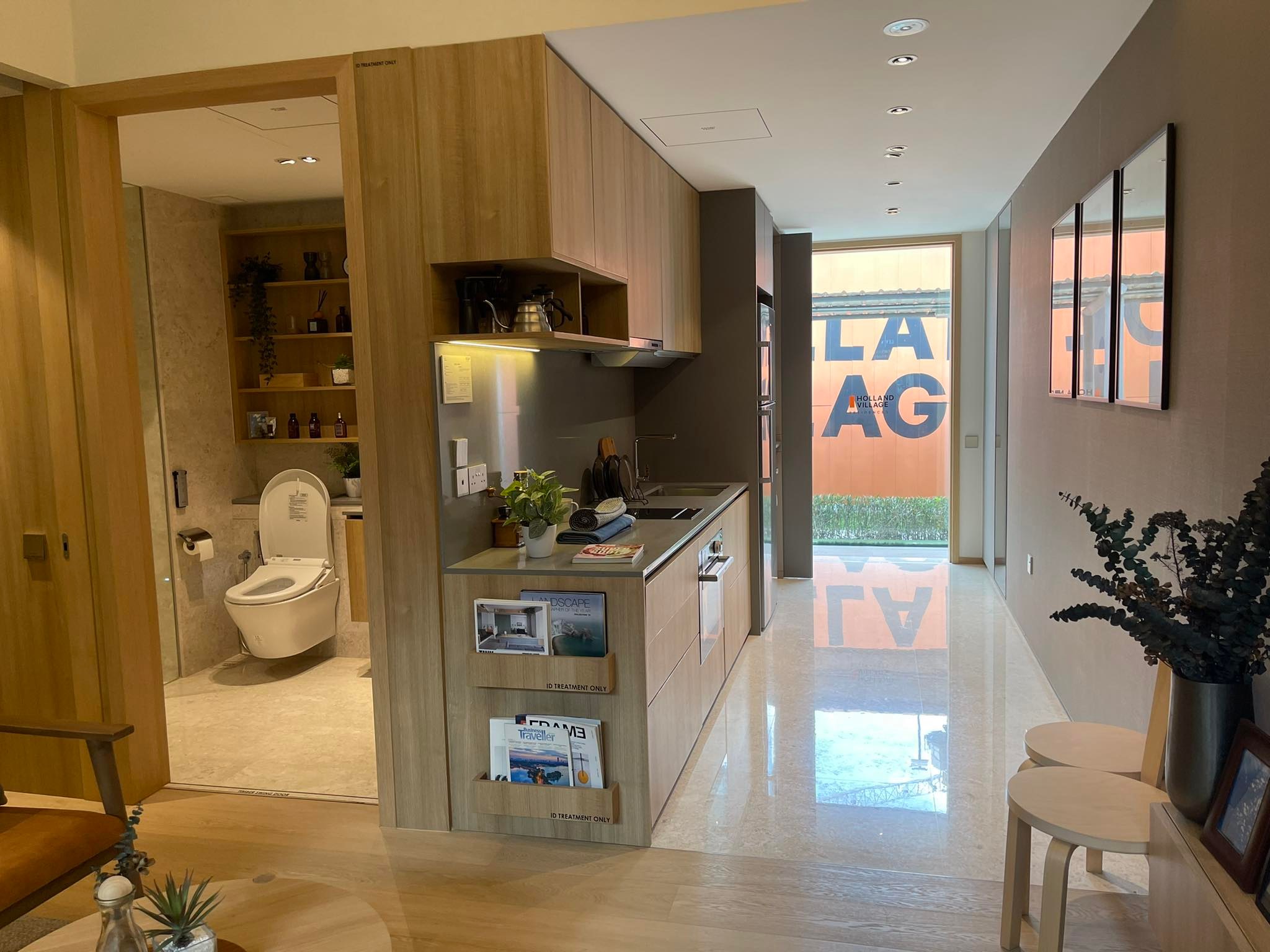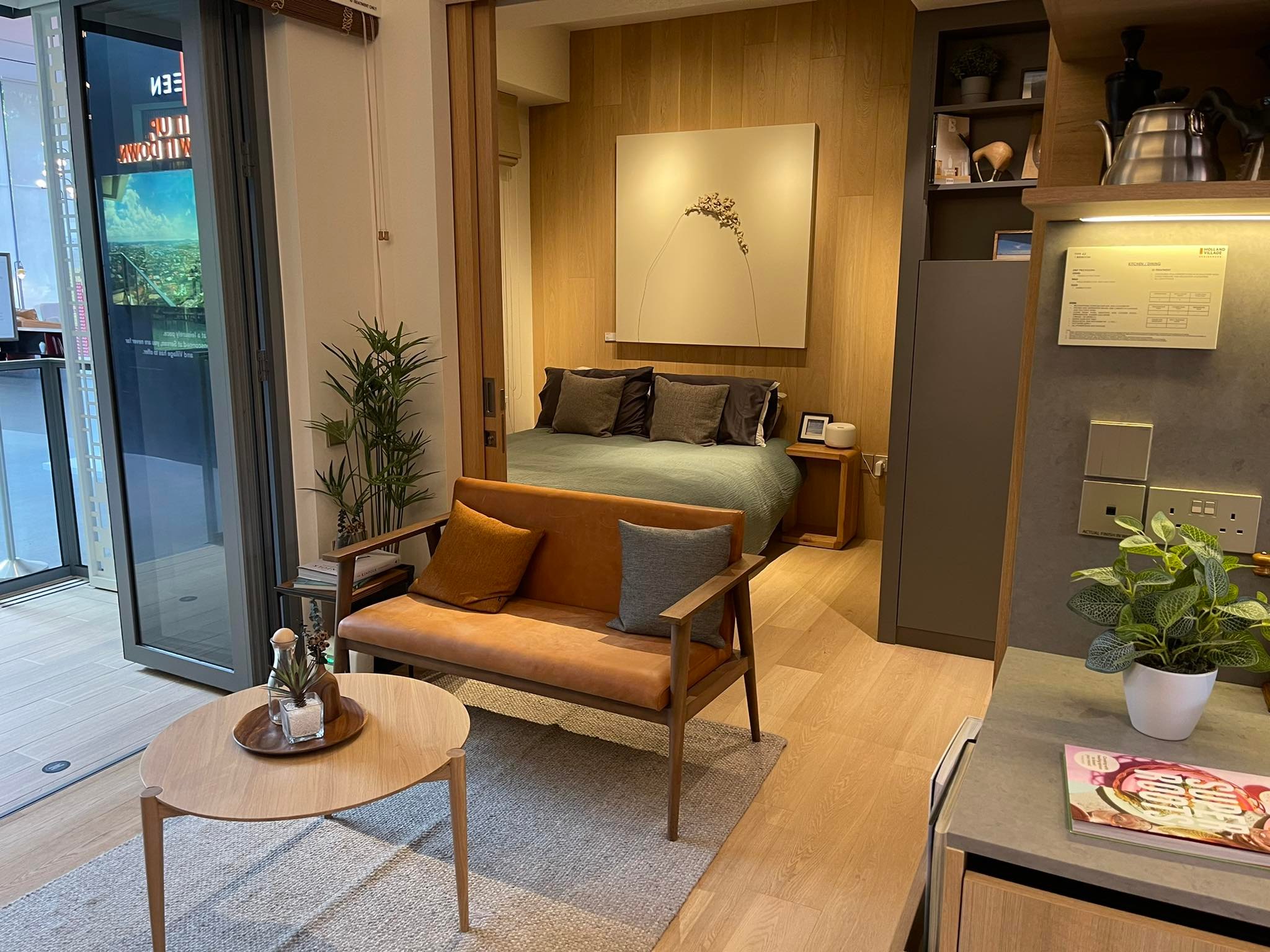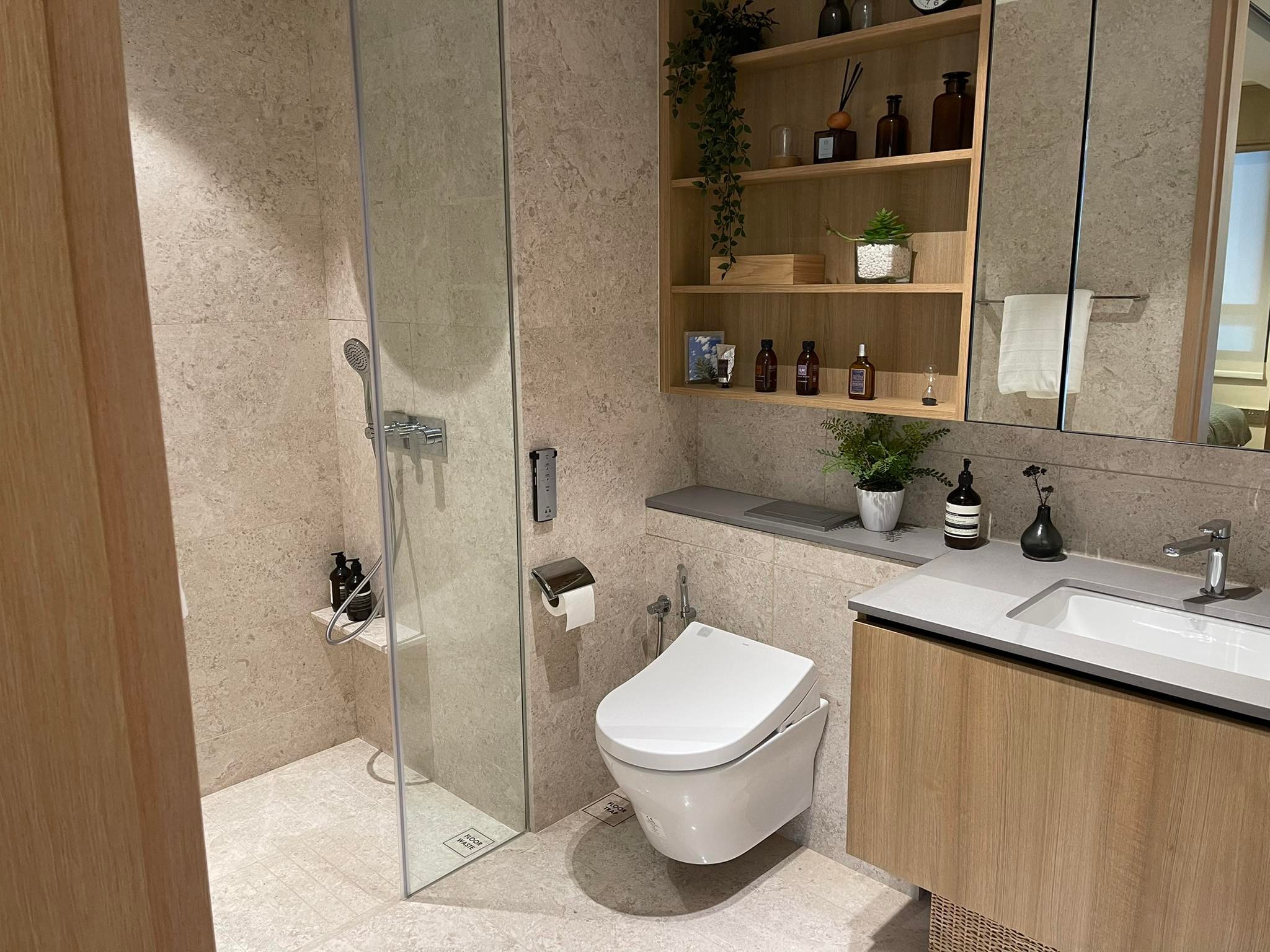 Sereen offers a slow living concept to its residents. This can be evident by its placement in the development. Sereen's units are located in a tall tower at the back of the development. This allows for a more cozy and laidback living, away from the hustle and bustle of the shops and the village. According to the salesperson, the 1 bedroom units are the most popular of all the units offered by Sereen. So that will be the unit that we will be taking a look at today.
Sereen's 1 bedroom unit is sized at 484 square feet and includes a living room, kitchen, bathroom, bedroom and balcony. The home takes advantage of a smart home system and is designed in such a way to maximise storage which helps the apartment to look much larger and more spacious. Some unique fittings incorporated in the apartment include a built-in table to the kitchen counter and hidden kitchen storage features like an in built spice rack. 
Quincy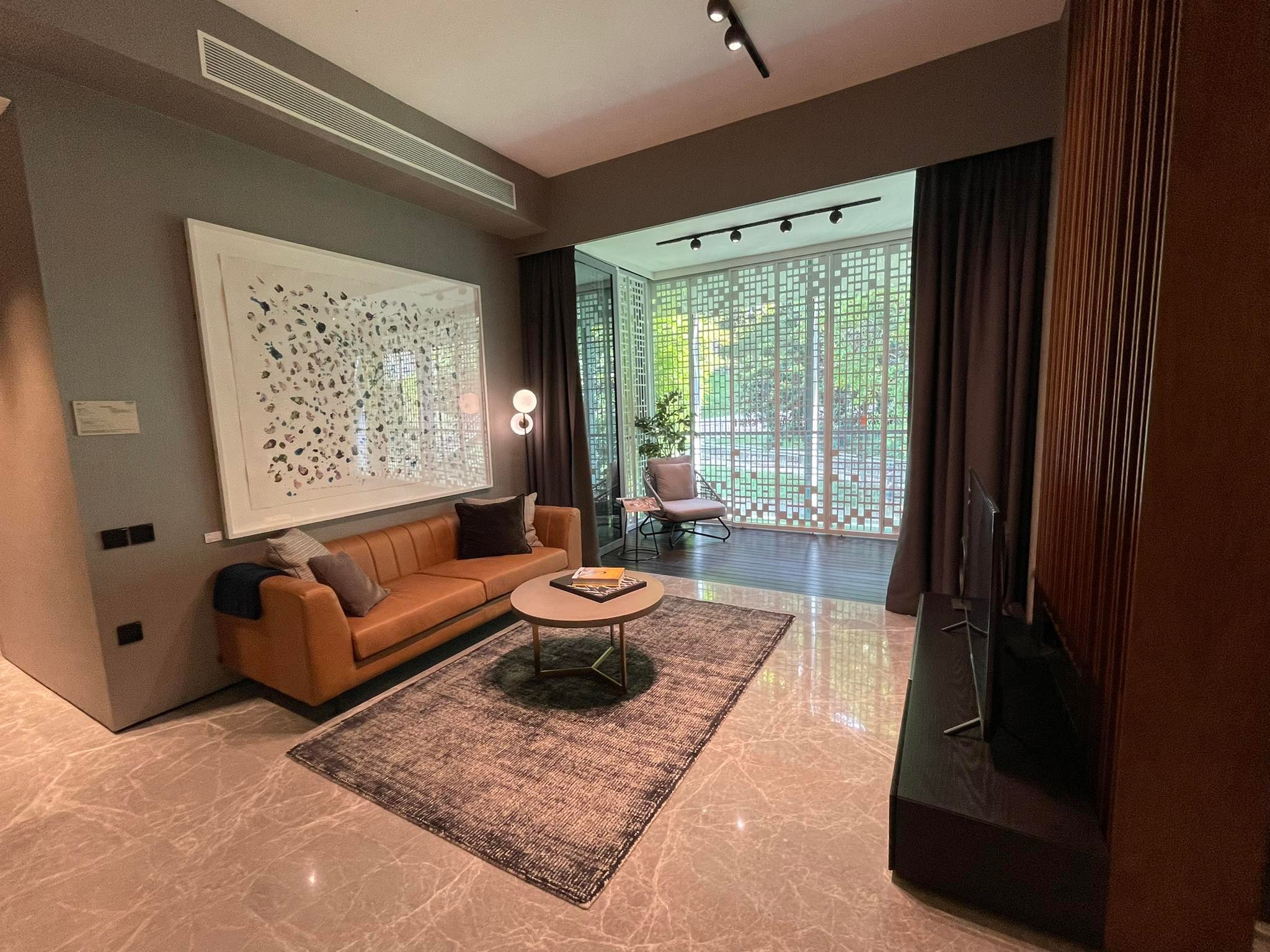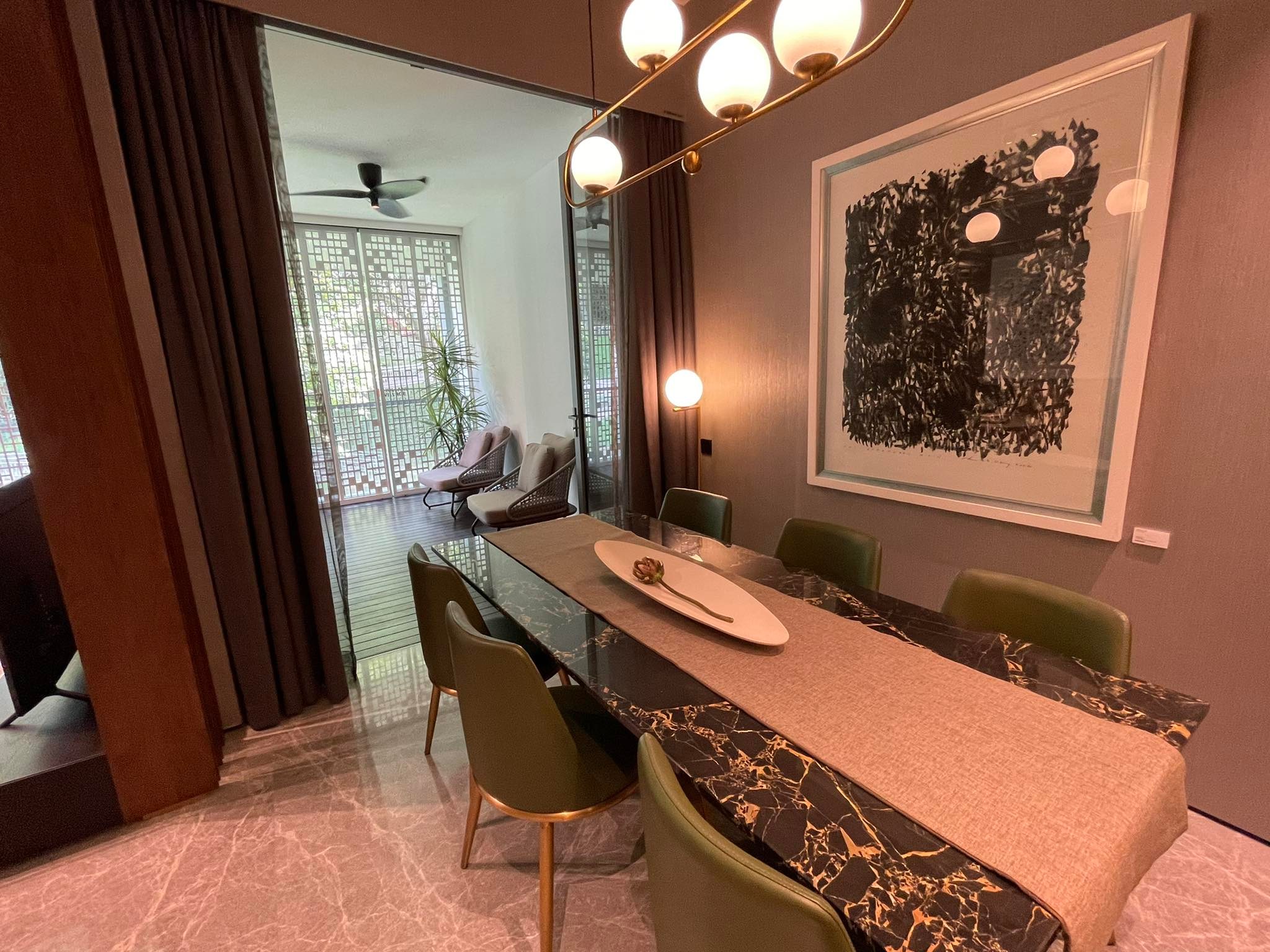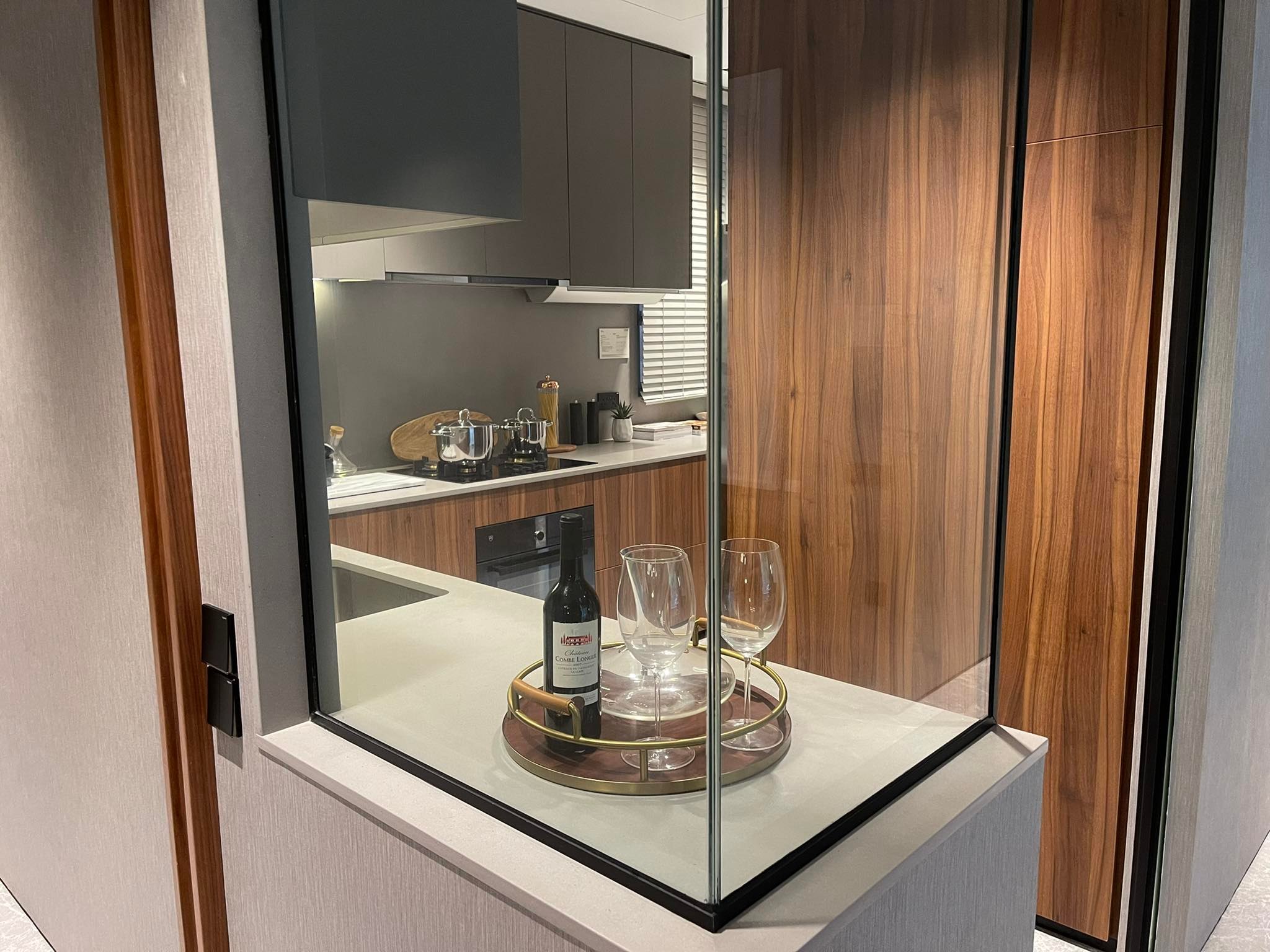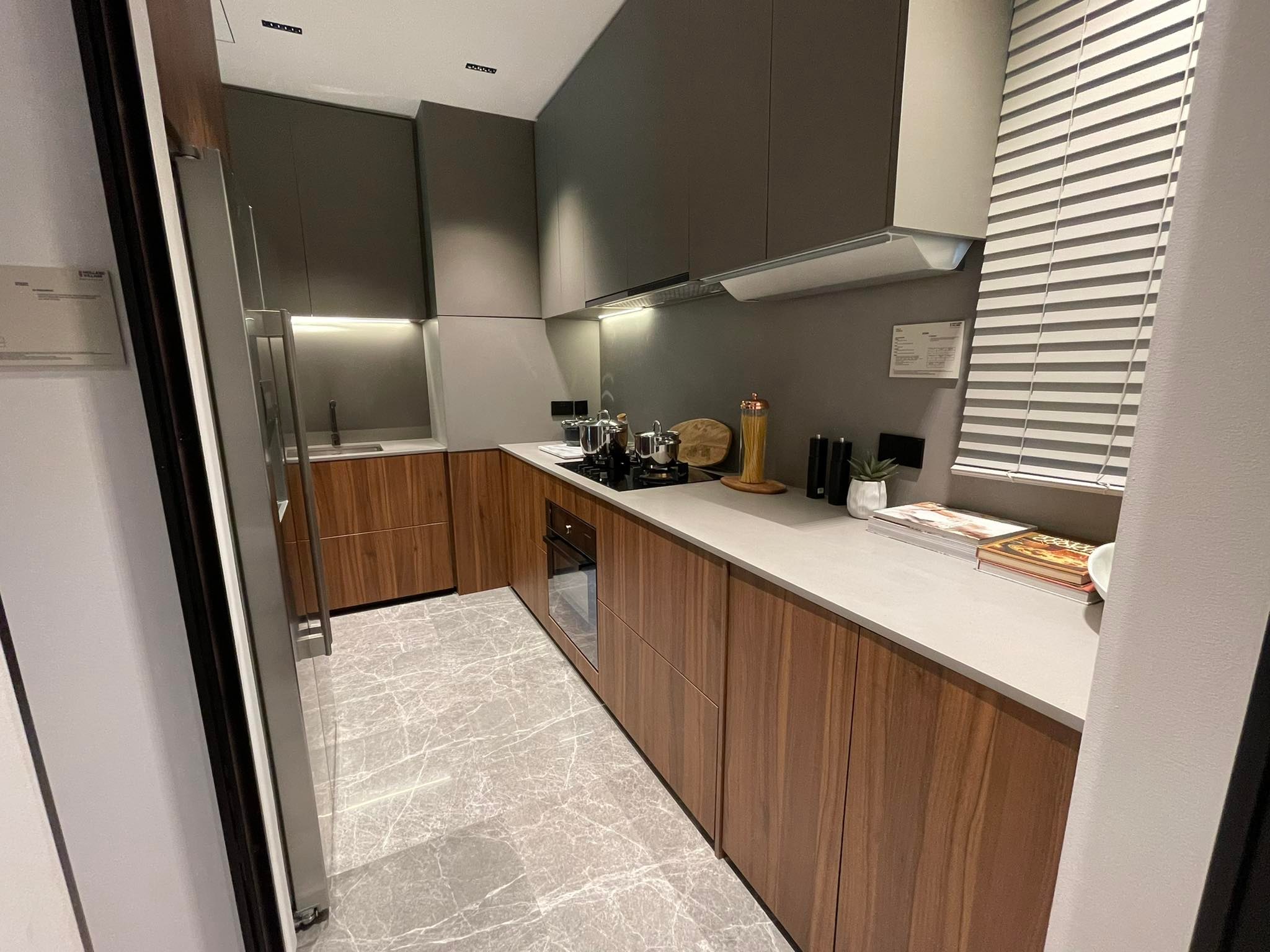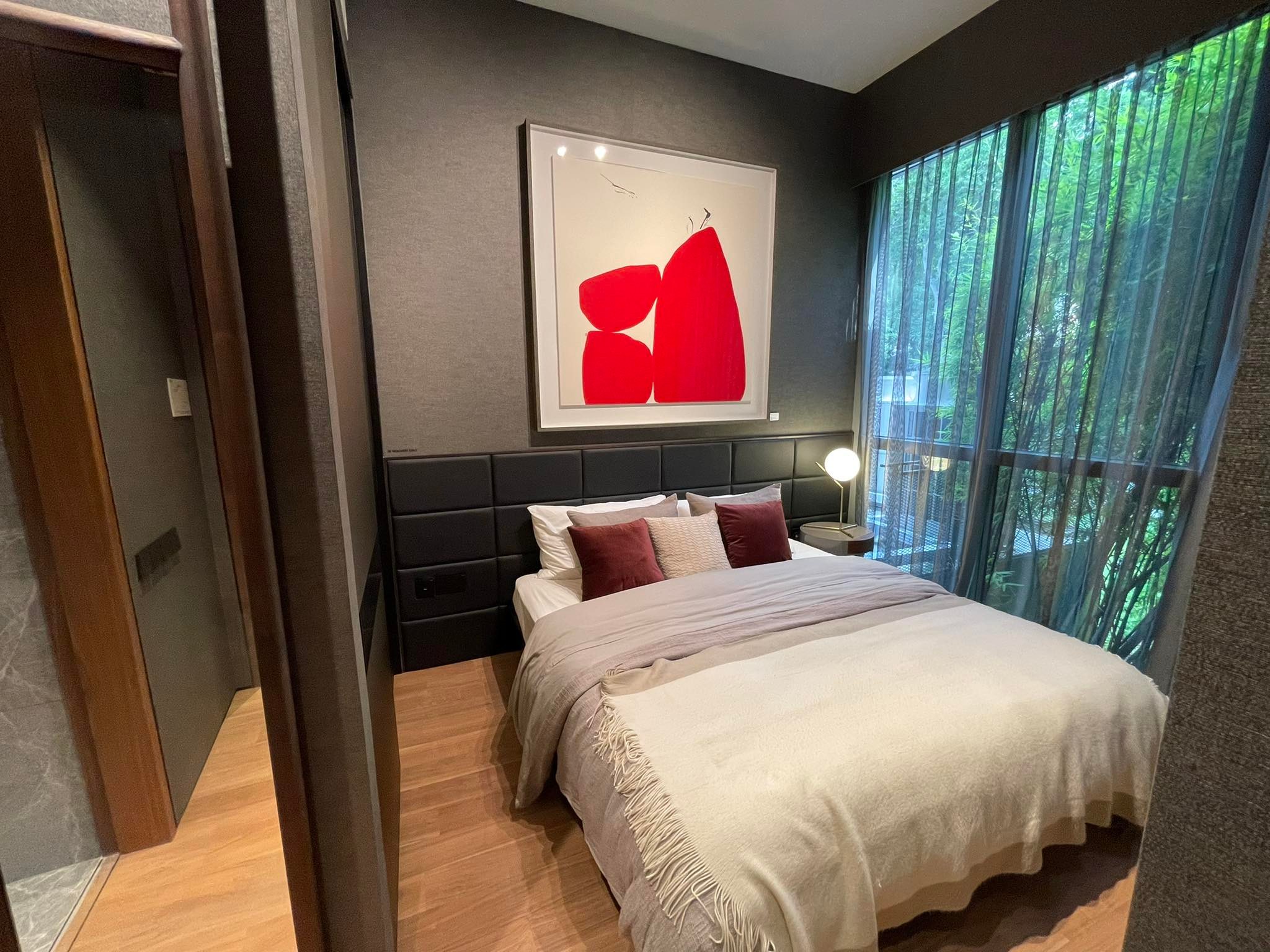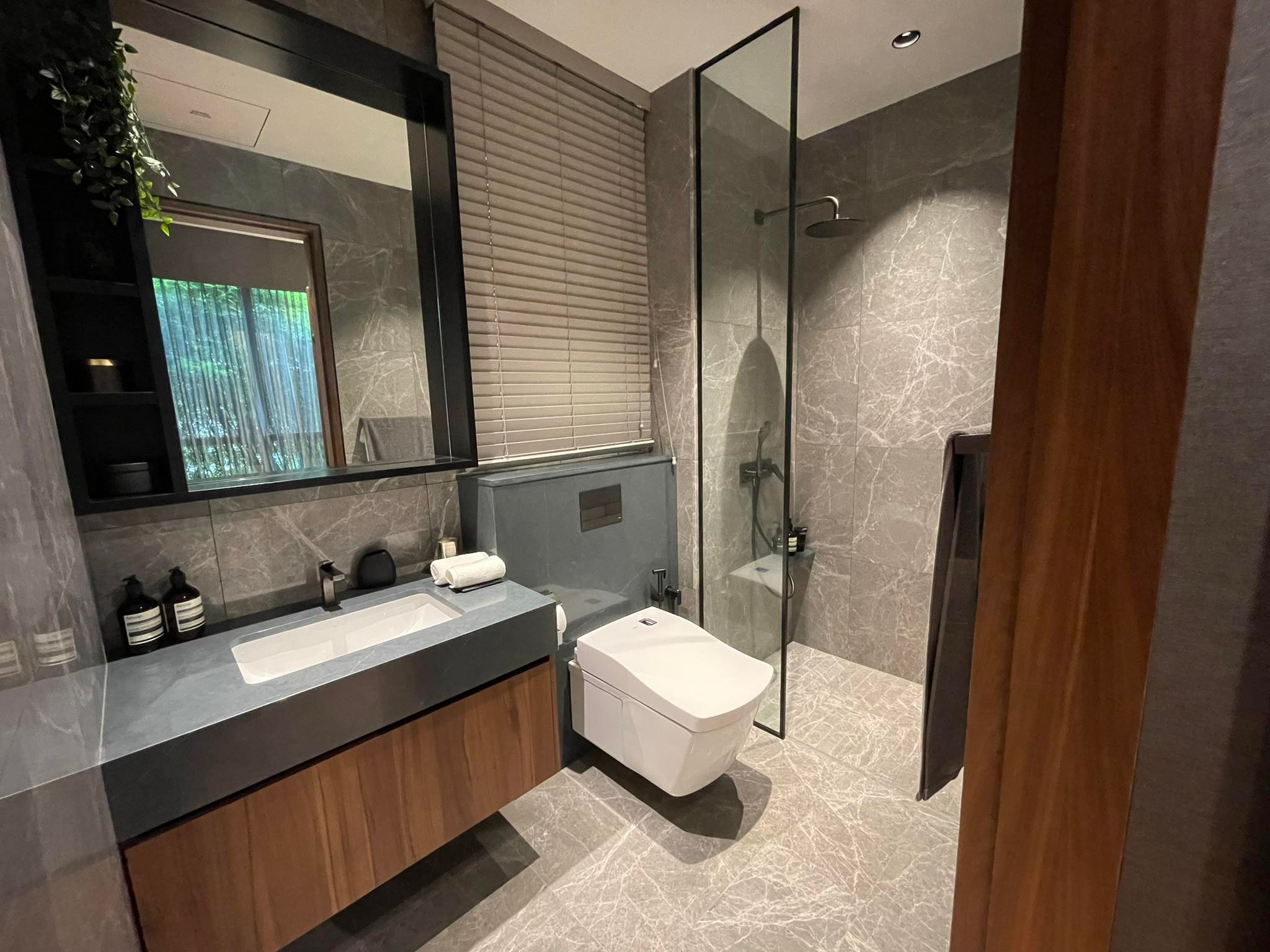 Quincy on the other hand offers a luxury concept. It is located on the 21st to 28th floor in a tower directly in front of Sereen. A unique luxury feature Quincy possesses is that all the units have exclusive lift access to its apartments. 
Viewings for Quincy at the showroom are held privately, so if you would like to have a viewing, you would need to make an appointment. Luckily, we are here and we can show you the showroom virtually through the internet. 
The unit that we're looking at is a 3 bedroom unit sized at 1,281 square feet. With a ceiling height of 3.25m, the apartment actually looks a lot bigger. This apartment also comes with a spacious balcony and an extra toilet and utility room attached to the kitchen. 
Leven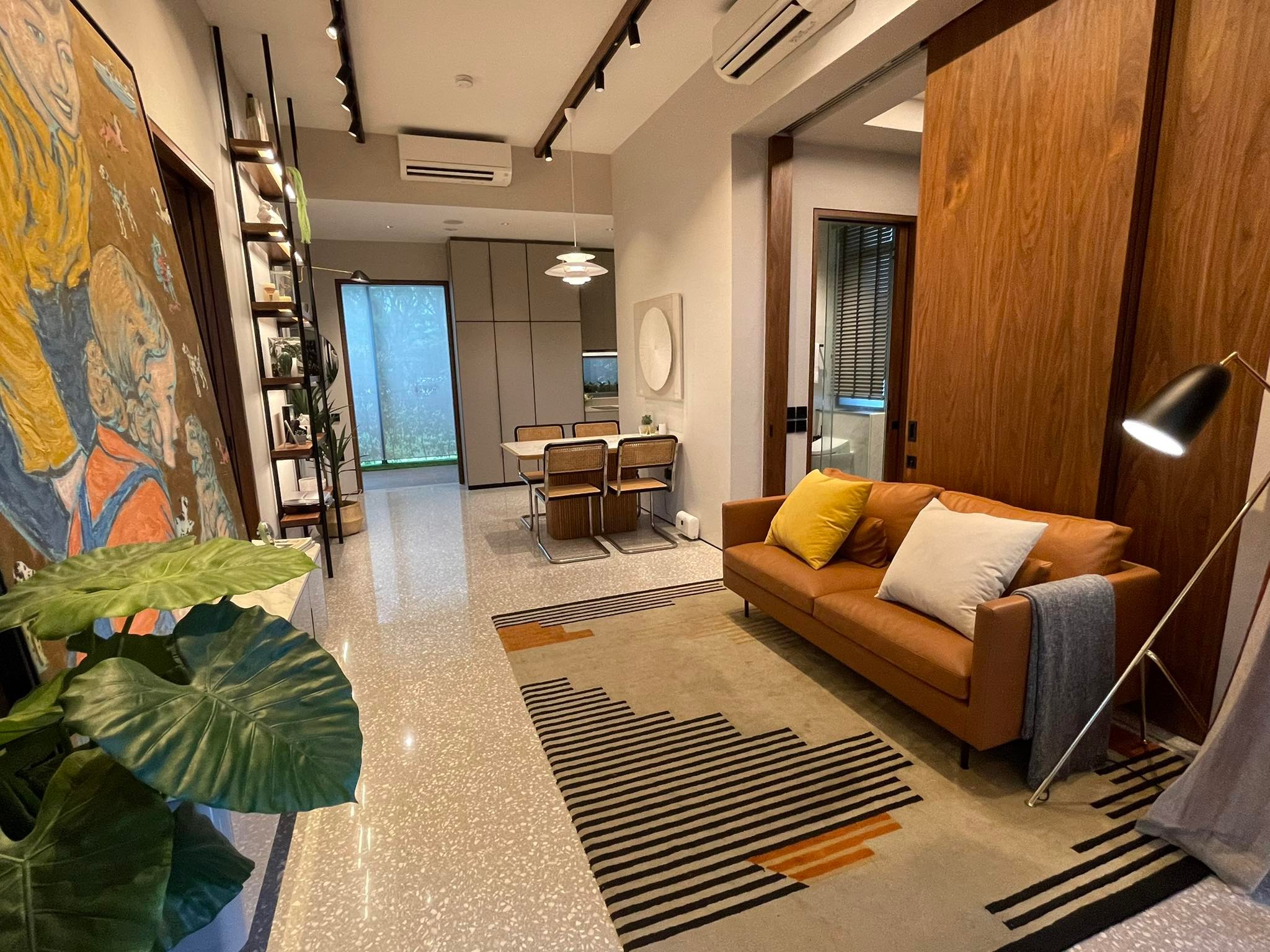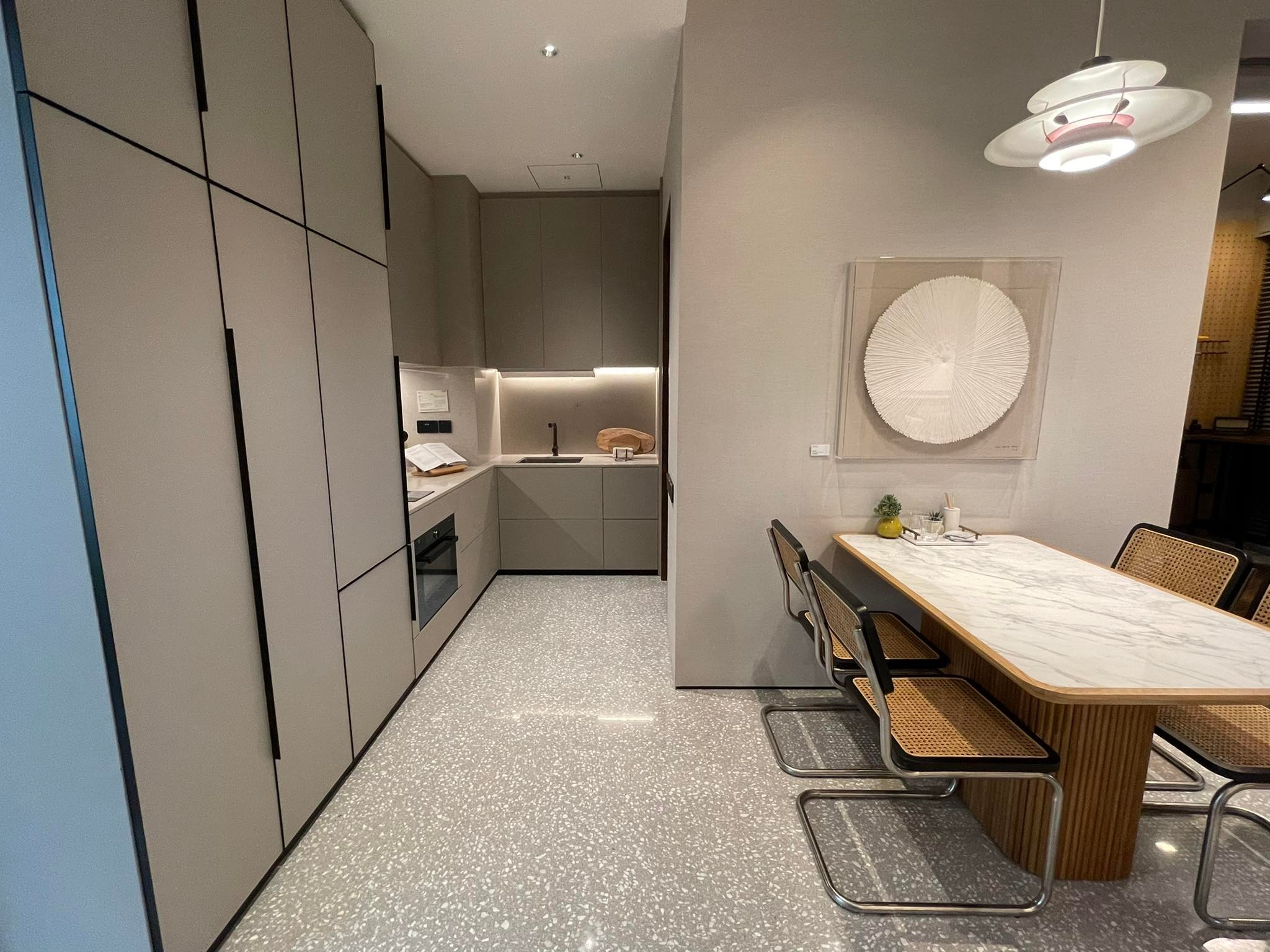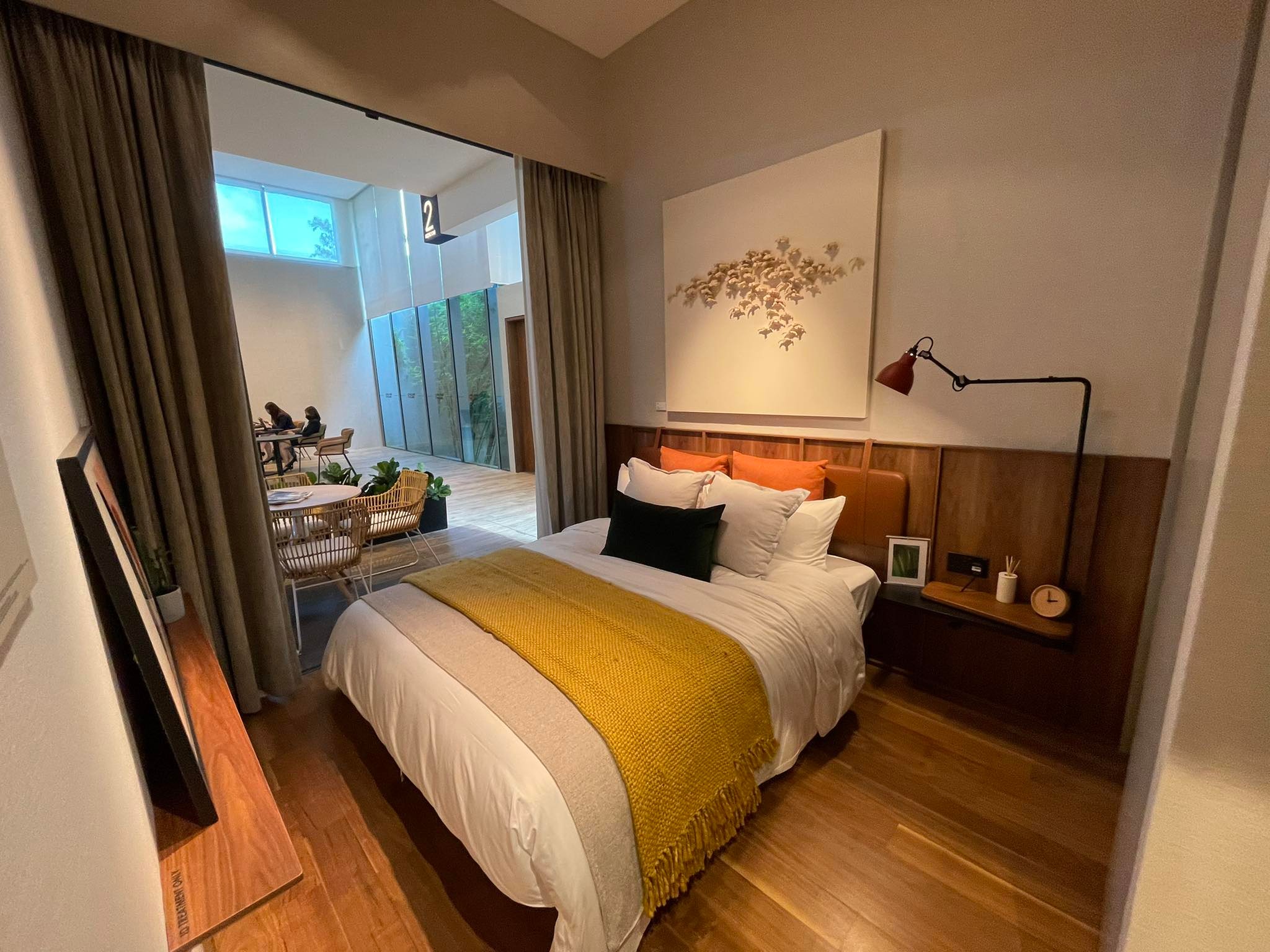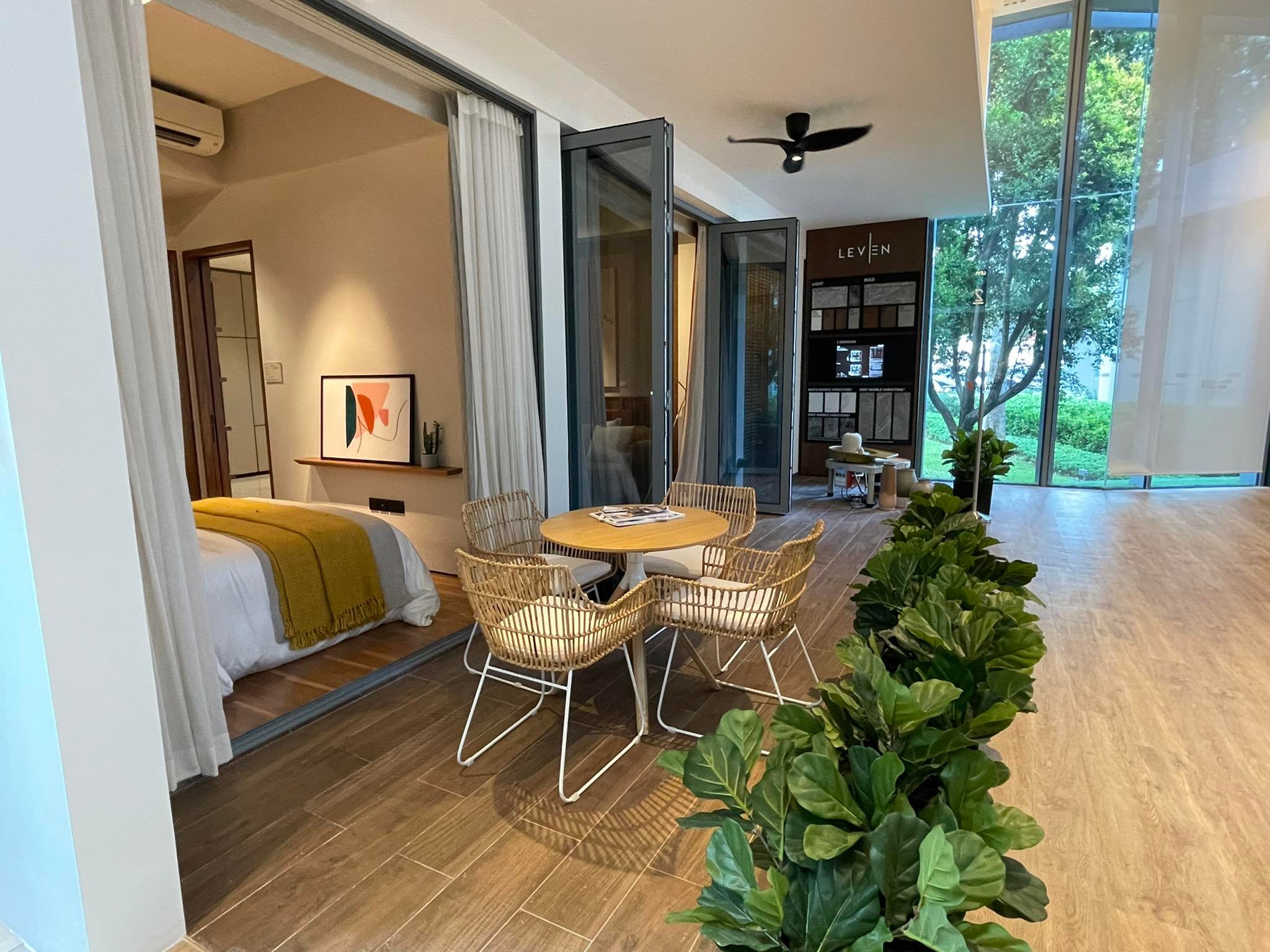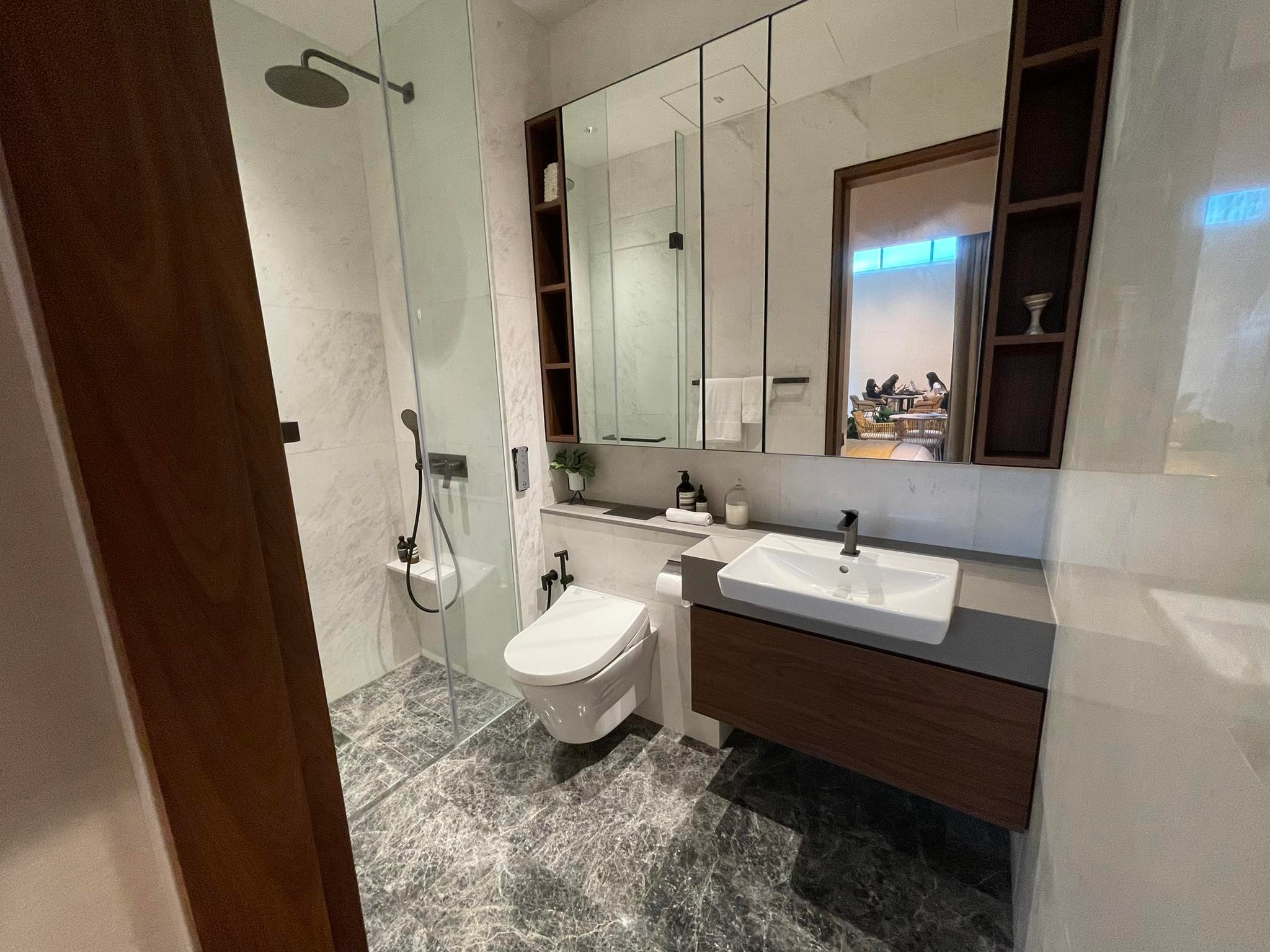 Leven offers heritage inspired living located in three smaller buildings near Quincy. Leven has only 21 exclusive units that are more grounded and earthy. In the showroom pictures, you can tell that Leven prioritises outdoor space with its large balcony that stretches across the living room to the master bedroom and the common bedroom. 
The two bedroom unit also has its own household shelter and store room. The kitchen utilises cool features like an in built refrigerator, a cabinet to put in your washing machine, and more.
So what do you think of One Holland Village Residences? If you're interested in booking a viewing or purchasing a unit, make sure to contact us at the button below!