The Urban Redevelopment Authority (URA) has just released its flash estimates for the 2nd Quarter private residential property.
From this, we can learn that private home prices have continued to rise since the last Quarter. In fact, private home prices has increased 0.9% since the 1st Quarter of 2021, marking the market's fifth consecutive quarterly rise.
Overall, the private residential property index increased from 162.2 in the 1st Quarter to 163.7 in this Quarter, tallying a total increase of 1.5 in just 3 months. 
Prices of landed properties shown a rise of 0.8% in this quarter while non-landed properties 0.9%. Of which non-landed properties in the CCR increased by 0.6%, RCR increased by 0.3% and OCR showing the highest increment of 1.8%.
COMPARISON OF PROPERTY PRICE INDEX FOR 1ST QUARTER 2021 AND 2ND QUARTER 2021
 
Price Index
Quarterly Change
1Q/21
2Q/21
1Q21
2Q/21
All Residential
(1Q09=100)
162.2
163.7
3.3
0.9

Landed 
Property

185.4
186.9
6.7
0.8
Non-landed
Property
157.1
158.5
2.5
0.9
CCR
134.3
135.1
0.5
0.6
RCR
170.4
170.9
6.1
0.3
OCR
185.6
188.9
1.1
1.8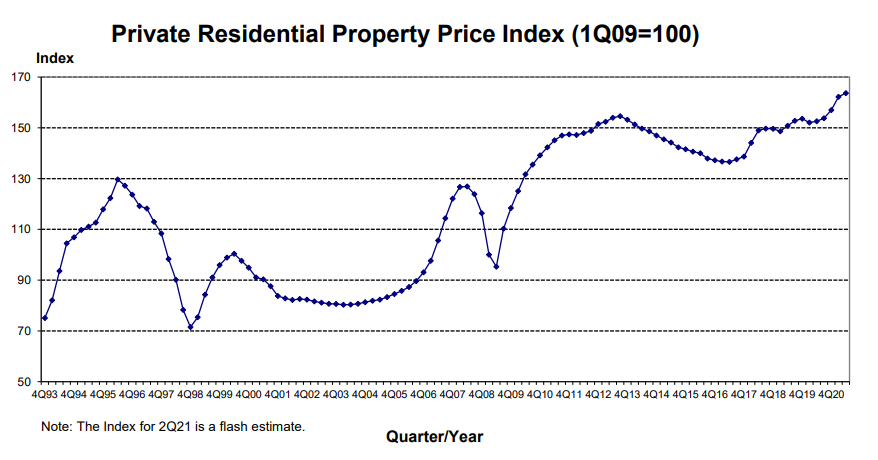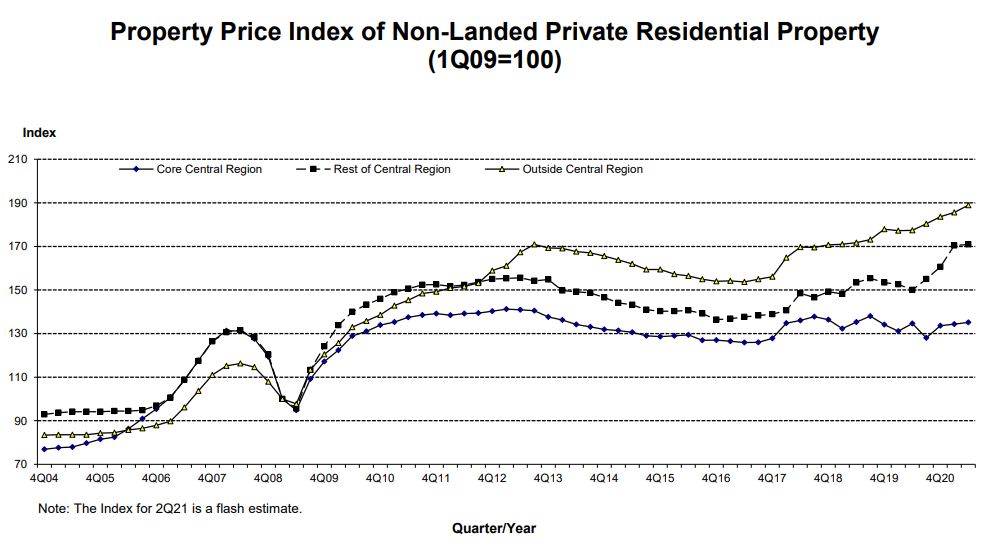 (Source: URA Media Release)